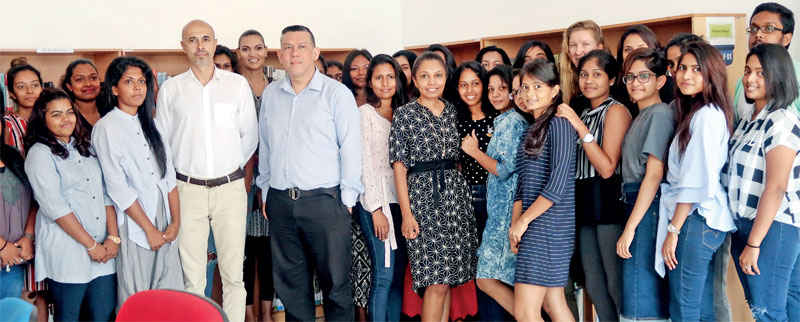 "Raffles Colombo, The premier Design Education provider in Sri Lanka, and Asia, recently collaborated with Mr. Ajai Vir Singh, the founder and pioneering force behind the highly successful CFW (Colombo Fashion Week), to enable students to develop "real world" knowledge and skills in the ever changing world of Fashion Design.
Organizing the "Colombo Fashion Week" day gave the Fashion Design and Fashion Marketing students the opportunity to listen and interact with the esteemed panel present, including Mr. Singh, his entire team and the Guest Designer Ms. Darshi Keerthisena De Livera, the talented creative force behind the successful "Buddhi Batiks" Label. The assembled students were captivated by the information provided, including the criteria required to apply for the "Emerging Designer" program, the requirements from the perspective of Design DNA, the ability to translate ideas and innovations into marketable and saleable Collections, and the importance of being commercially viable.
CFW through the "Emerging Designer" program has seen many Raffles graduates participate successfully in the past. Ms. Shanika Samarakkody, who won a special award from the Sri Lanka Chamber of Commerce for her graduation "Debut" collection, has been a CFW regular highlighting her penchant for Menswear. After garnering much attention at the "Emerging Designer" shows, Shanika, is now a CFW "Main Stage" designer showcasing her "Agent" brand Menswear to much critical and commercial Success.
Ms. Thilini Perera also showcased her successful "Sustainability" driven collection at CFW, and has been a successful brand on the fashion scene. Currently she is a part time lecturer at Raffles Colombo conducting Certificate Courses. For more than a decade CFW has been the most highly anticipated fashion event in Sri Lanka. The events have built a strong reputation in the region, and globally for producing high level Designer Collections. Their formula of providing the platform, models, and the marketing/ PR tools, ensures that the designers' priority remains firmly focused on creating the best collections that they can produce.
With coverage from television giants like FTV, CFW has maintained and enriched it's following, whilst providing designers within their coterie the opportunity to grow businesses across multiple markets. The successful "CFW Day" concluded with a Q&A session where students were able to get individualized additional information they needed in preparation for participation. This is an event that takes place on campus before all the CFW shows, and has been a constant source of inspiration for the design talents produced by "Raffles Colombo". Raffles Design Institute, Colombo currently enrolling students for their January 2018 Intake.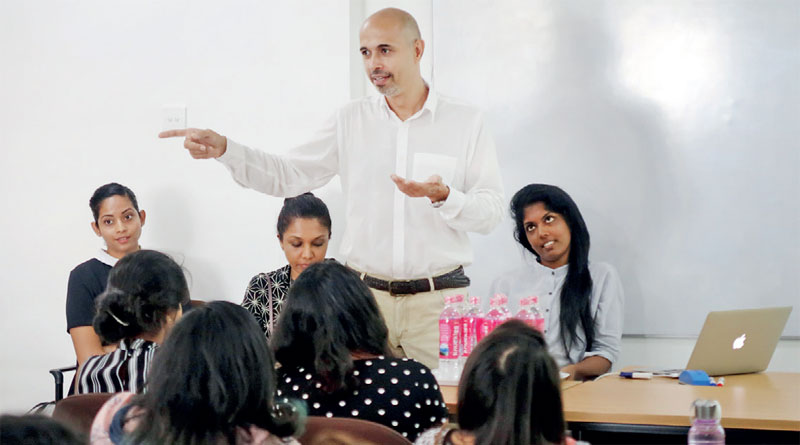 For more information please visit www.raffles.edu.lk or contact 0114375111,
Hotline 077 5105158.