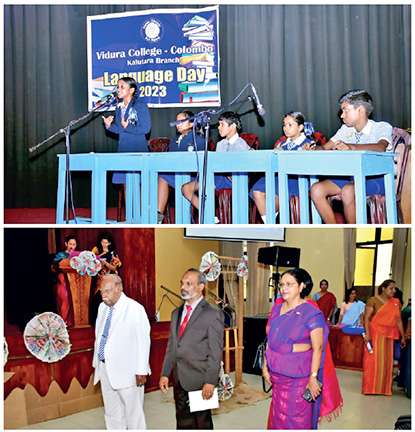 Vidura College Colombo Kalutara branch talented budding orators, writers, singers, reciters, actors, showcased their language & literature prowess in front of a large audience of guests, teachers, and parents on 30th of October 2023 at Divisional Sectorial Auditorium Katutura to celebrate the month of literacy. The chief guest was Mr. Rohan Ranatunga the academic coordinator of Pasdunrata National College of Education, language editor of the school text books series, and a member of the English curriculum grid committee for the new education reforms. Mr. D.G. Sumanasekara the Principal of Vidura College Colombo and many other distinguished guests participated the occasion.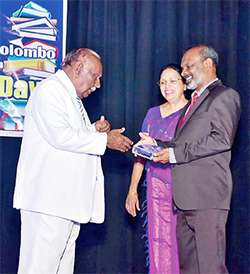 The concept of Language Day has been able to meticulously craft the public speaking abilities along with reading and writing skills in Sinhala, English and Tamil of students by creating a platform for them to blossom into a world of challenges & Obstacles in terms of languages. Grade 1 – 11 Students participated in English & Sinhala recitation, speech, essay writing, handwriting, Lyrical composing and debating competitions while Tamil competitions were limited to Recitation & Dictation. These competitions secures a prime position to its academic and social value.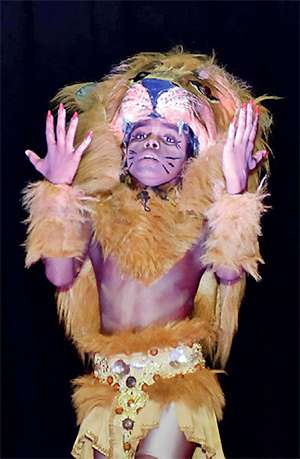 Focusing on the academic value of the competitions, students involved in a range of research and experiments in designing meticulous speeches and writings to grab the attention of their audience and judges. They became selflearners in this process and gained an overall learning experience in a holistic manner. In terms of social value and weight, it evident the way a student's stage fright is eradicated when delivering a speech in front of an audience, hence it is a huge impact on the personality development of children.
As a school we have opened more than enough platforms for students to achieve their targets. Language day is one of those platforms which provides students the fitting format and stage to freely and leisurely talk, write and act on various topics which help them to develop their speaking abilities and their personality alike. 122 winners received their medals, trophies and certificates on the stage. It was indeed a pleasure and a huge sense of accomplishment.