The International Schools of Sri Lanka (TISSL), an association consisting of 23 esteemed international schools in the country, organized the 'International Conference for School Leaders 2023' recently. This conference aimed to foster global educational excellence, facilitate partnerships among international schools, and enhance positive relationships within school communities. TISSL has become widely acknowledged as the leading representative of Sri Lanka's international education sector, receiving recognition from international examination boards, higher education institutions, the government, and various stakeholders. Professor Ananda Jayawardena, Chairman of Commercial Bank PLC and former Vice Chancellor of the University of Moratuwa, graced the first day of the conference as the chief guest.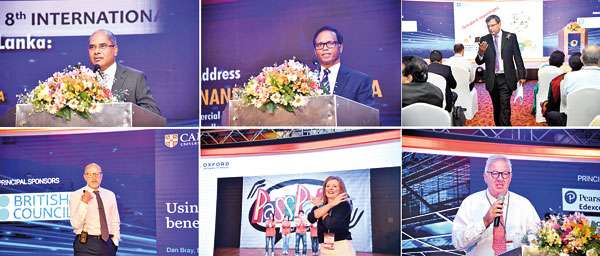 Speaking at the conference, Professor Ananda Jayawardena, the chief guest stated; 'It is clear that the world is undergoing significant changes, necessitating a corresponding adaptation from our side. According to Statistics, the projected global expenditure on digital transformation is estimated to reach 3.4 trillion U.S. dollars by 2026. Therefore, it becomes crucial for educators to reorient their education system and allocate resources towards empowering and enhancing students' abilities in emerging sectors. However, it is equally vital to prioritize the element of enjoyment in education, ensuring that students find learning an enjoyable and engaging experience.' The primary objective of this conference was to contribute to the improvement of education in Sri Lanka.
The British Council, Oxford University Press, Pearson Edexcel, Pearson PTE, Cambridge University Press, and Assessment joined as the key sponsors, demonstrating their support and involvement in the event. Additionally, upGrad Connect served as the co-sponsor, further enhancing the conference's significance and impact. The International panel of speakers delivered technical sessions on the theme "Re-emerging through Resilience and Re-invention". The 250 delegates comprising of school leaders from international and local curriculum school were immensely benefited by this conference. TISSL was proud to organize this conference for school leaders for the 8th occasion this year.