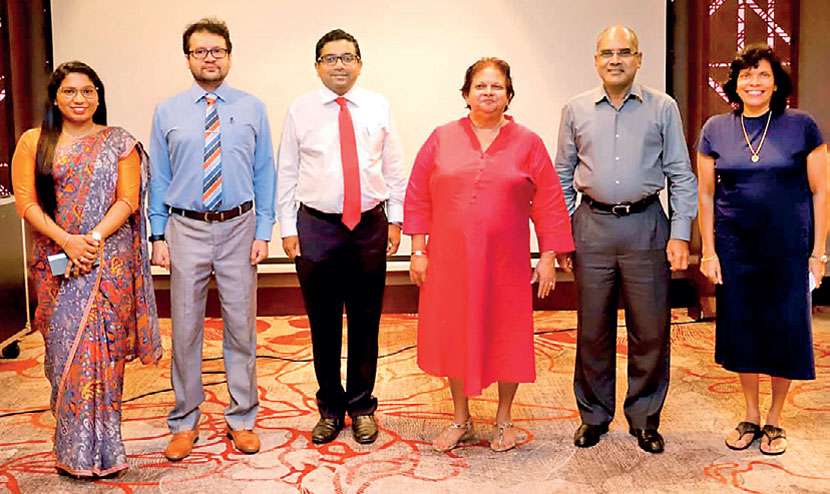 The prominently recognised association of The International Schools of Sri Lanka (TISSL) organised its Annual General Meeting at the Hilton Colombo Residences on the 08th of December 2021, with many decisions taken for the welfare of all its associates. The appointment of new office bearers was witnessed, starting with the Executive Committee, General Secretary, Mr. Malith Kumarasinghe, Coordinating Principal - Wycherley International School, Gampaha. Mrs. Denum Abeysekera, Director, OKI International School will undertake the responsibilities of the Secretary, Public Relations and Communications at TISSL.
Continuing in the provision of their expertise to the TISSL association are Patron, Dr. Frank Jayasinghe, Founder Chairman Dr. Harsha Alles and Former Chairperson Dr. Kumari Grero who are considered Ex – officio members. As well as Mrs. Kumari Hapugalle who is the Chairperson of TISSL and the Treasurer, Mr. Harshana Perera. Considering the TISSL ECA Calendar it was discussed to enable senior students of schools the opportunity to take part in events before their time at schools ends, due to their examinations.
TISSL Conference for the year 2022 will be planned and Mrs. Hapugalle suggested a TISSL Schools Leadership Programme 2022 for all prefects in their O Levels and A Levels considering the betterment of the students who will soon be the future of our country. Further, Mr. Dayan Fernando was introduced as a new representative for Wycherley International School, Colombo. We also extend our appreciation to Mrs. Malithi Jayastissa, Coordinating Principal Leeds International Network of Schools for her service over the past 05 years as General Secretary for TISSL. We wish you all the very best TISSL looks forward to another productive year, bringing benefits to all its stakeholders along with its renewed team of Executive Committee members.