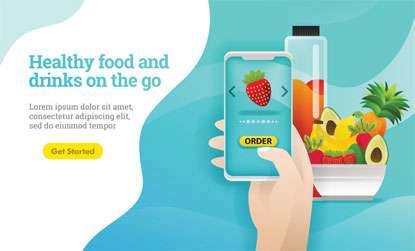 Food security has become one of the key priorities due to the ongoing war situation in certain parts of the world and adding to that the continuous pressure built by climatic changes. People are more and more paying attention to food security. However, despite all the negatives that are challenging the industry, it's important to look at the opportunities that are available for us to make a difference in the new year. Based on the findings of the world's best research institutions there are a few key areas that the brand professional should pay attention to in the year 2023.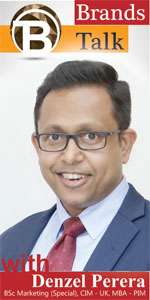 Weatherproofed Provisions - Consumers are in need of food and drink formulations that help them endure heat waves, sub-zero temperatures, and disastrous weather events. Consumers worldwide look for products that help their bodies withstand the varying temperature extremes from polar vortexes to heat waves. Food and drink innovations also will be called upon to deliver easy-to-use nutrition during catastrophic floods and other weather-related disasters. Japan is leading in this aspect with their learnings gathered in the floods in 2011.
They have developed multiple solutions in the arena of food to withstand heat waves and flood effects. Staying Sharp Consumers are demanding formulations that help them optimize their mental health, and performance at work, home, and play. Nutrition will be a valued gateway for cognitive health management that helps power in their jobs, hobbies, and leisure time. Consumers will look for food and drink that influence cognitive capacity, manage stress levels, and optimize brain function. Focus and productivity are the latest mental and emotional well-being functionalities that consumers are seeking.
The next few years will see brands promoting the brain boosts available from familiar m.energising ingredients, such as caffeine, and plant-based ingredients like fruits, vegetables, and legumes. Going forward, research will be needed to prove to consumers that the range of natural and functional ingredients from B vitamins to nootropics deliver on their cognitive health promises. Minimalist Messaging Clear and simple communication will be essential to connect with fatigued consumers. Product communication needs to be streamlined to the essential selling points that matter most to brands and consumers.
This simplification has dual drivers. Companies will concentrate advertising on basic benefits to make the most of budgets that are stretched by inflation and supply chain issues. Meanwhile, consumers want to easily find products that fit their needs and save them money as the costs of living rise. Going forward, consumers will look for brands that focus on the advantages of packaging— and saving stories for websites, social media, and marketing. Focus on the health benefits and natural ingredients that are integral to value Products with simplified packaging emphasize important benefits A shift in where to tell stories and a broader interest in claims Tech improves the shopping experience
42% of US consumers who shop online say they would use technology to simplify the search or browsing process when shopping online.
24% of UK consumers say they would be interested in shopping in the met maverse.
36% of German consumers aged 16+ agree products that make a lot of health claims are less trustworthy than those that claim only a few specific benefits.
As more and more people get to know about their choices online, and more and more people order them online, there will be no doubt that marketers too will have to work hard on getting their brands and offers to be online. It will be one of the most effective ways to reach out to new markets.