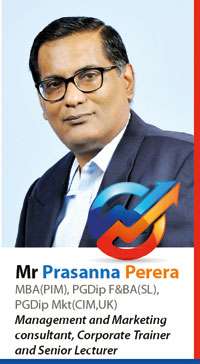 Introduction – In any career, there are certain specific characteristics that are required for
you to succeed. In this article I have endeavoured to highlight some key characteristics for Marketers. Some of these will need to be acquired, whilst others may be inherent characteristics you are blessed with.
Characteristics Needed to be a Marketer
Only being a good business expert does not help you in the marketing industry. Most of the HR Managers look for the best of marketing skills in an interview, when recruiting a candidate.
1. Excellent Communication Skills – Marketing is all about communication. It's the most practical method of getting a brands message to your audience. Being able to express your ideas clearly, both verbally and in writing, is essential when creating and executing marketing campaigns. You will also need to possess a high level of communication in order to get your thoughts and ideas across to your team.
2. Ability to Build Relationships – In order to get and retain customers, it's critical to build customer relationships. Being able to build a strong relationship with your customers is a key to the long term success of a business. This is also important in order to increase sales, motivate repeat business, and turn customers into fans and supporters of your brand. This would also improve customer loyalty, specially during these turbulent times.
3. Be up for New Challenges – With the fast evolving technology, constant efforts have to be made in order to keep up. As people become more dependent on technology, consumer behaviour and expectations are also changing. New platforms and features are released frequently. Hence with the increase ease of distributing digital content online, it becomes difficult for companies to stand out in the crowded digital backdrop.
4. Be able to Think into the Future – For any marketing company to ensure success, long term goals are important. You have to be able to think into the future and come up with goals that will bring you success. Having a long term goal is specially important in the current environment. Without a long term goals it's impossible to build brands. Building brands require consistency over the long term.
5. Being Interested in your Customers and the Markets – A customer centric approach needs to go beyond just marketing. Understand their wants and needs. The customer likes to feel that they are being given special attention. Remembers it's only your customers that can help you to grow your market. It's also important to understand how your market works. You must know about your competitors and what they are doing. You can use this information as the basis on which to build sales and draw up marketing plans.
6. Being a Life Long Learner - Great marketers are life-long learners. They have to be in such a dynamic field. They work in a constantly evolving landscape. To remain successful, it's vital to stay on top of changing trends and technologies. You have to deepen your knowledge about marketing, and to stay in the loop of new developments in the field.
7. Having Passion for your Job – To be successful in marketing, a person needs to have a passion for the product and the company he is endorsing. If a person does not love his organization and his brand, he cannot market and promote his brand effectively. It is important remember that passion does not replace skill, it enhances it.
8. Good Interpersonal Skills – Interpersonal skills are a must have for a marketer, and it's important because it helps boost a proper relationship between the marketer and the buyer. Interpersonal skills include interaction with others, good communication skills, active listening skills, and attitude.
9. Diversity in Functions – A marketer with experience in an assortment of functions like sales, finance, distribution, engineering and operations will be more successful in marketing overall as compared to those with experience merely in marketing.
10. Attention to Detail – Successful marketers needs to pay great attention to detail. Someone who pays attention to detail doesn't just want to get the job done as quickly as possible. Instead, they pay extra attention to small details. Small details matter! Paying attention to the small stuff means you have your eyes on the big stuff, too.
11. Working with a Team – Marketers rarely work alone. A marketer needs to know how to be able to work in a team. Your own success depends on your ability to collaborate with colleagues inside and outside the marketing department. Collaboration and coordination between everyone is absolutely essential.
12. Personality – People expect a successful marketing manager to be well presented, confident and on top of his game. A marketing professional should strive to be engaging and innovative. He should be compassionate and be able to empathize with the customer.
13. Focused on Results – At the end of the day, what matters are results. Marketers who are results-oriented keep their eyes focused on achieving specific goals and outcomes of the organization and don't get distracted. They are also more flexible in their approach and willing to adapt their strategies in order to achieve the desired results.
14. Self-Motivation – Self-motivation is, in its simplest form, the force that drives you to do things. It is an essential life-skill. It stems from genuine interest and passion. You must be able to keep your spirit high no matter how discouraging a situation is. That's the only way to get the power you need to overcome difficulties.
15. Leadership – While your first marketing role probably won't be in management, leadership is still an important skill to build and develop over time, and can be put into use at any point in your career. Leadership is not just one skill but a combination of several different skills.
Conclusion – It is important to note that this list covers some of the key characteristics to succeed as a Marketer. At the end of the day, you need to utilize these traits to deliver results for your organization and yourself. You can further enhance these characteristics by reading and acquiring further knowledge.
"Marketing's job is never done. It's about
perpetual motion.
We must continue to innovate every day"
Beth Comstock
BY : PRASANNA PERERA, MARKETING AND MANAGEMENT CONSULTANT, CORPORATE TRAINER AND SENIOR LECTURER