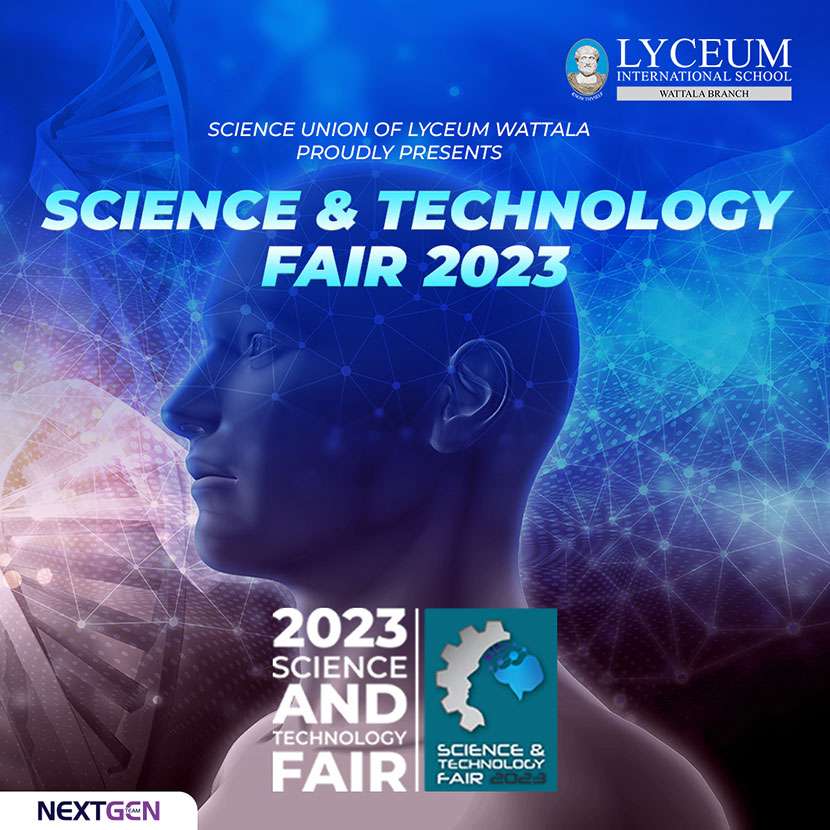 The Science and Technology Fair organised by Science Union of Lyceum Wattala was held on 3rd March 2023, promoted imagination into innovation. It brings out the curiosity and innovation skills among young minds with their thinking ability. Young minds can shape their ideas through "do it yourself" mode and by learning "innovative skills".
Here young students will get an opportunity to find a solution for a problem, get an opportunity to work with tools and equipment, also they learn to correct themselves by making mistakes and correcting them by reconstructing their inventions. Science Fair also teaches the students that not only theory is important in their lives but also practical learning is important to experiment new things.
Our Science Fair promotes the aspects of STEAM (Science Technology Engineering Art and Mathematics) by organising the kite competition, parachute competition, poster competitions and water rocket competition in parallel to the inventions. At the end of the Science Fair the students have been cultivated with skills such as moulding the mindset, computational thinking and adaptive learning.