Informatics Institute of Technology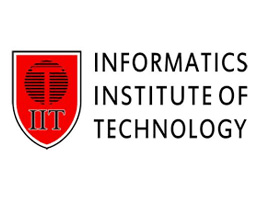 The Informatics Institute of Technology (IIT) was established in 1990 as the first private higher education institute that awards reputed British degrees in the field of Information Communication Technology (ICT) and Business.
Over the course of two decades IIT has not only established itself as a pioneer in education but has also produced many successful entrepreneurs and engineers that have contributed to both local and international corporate and government entities. Up to date, IIT has produced over 3000 graduates that have annexed themselves in eminent positions in many companies in Sri Lanka and abroad.