Academy of Design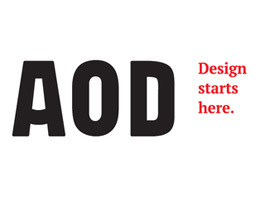 AOD education model is a unique one that combines global design practices, industry know-how, international exposure and local heritage. Our powerful partnership with Northumbria gives AOD designers a global passport to work anywhere in the world.
We don't stop there. AOD is behind some of the most powerful design initiatives in the country, such as Sri Lanka Design Festival, Island Craft Project and www.fashionmarket.lk creating remarkable opportunities for our students. This unique combination of education, exposure and opportunities is what makes the AOD designer, a one-of-a-kind creative professional.
Over the past decade, AOD has established itself as the most trusted partner for design led industries in Sri Lanka and abroad; another reason why AOD designers remain 100% employed and sought after by businesses.
AOD education has been recognized award after award. From the ISTD (International Society for Typographic Design), Spikes Asia Festival of Creativity, Graduate Fashion Week UK, Cannes Lions Ad Fest to London Fashion Week, our talent has been invited all over the world.
Training young people to become professional designers who can work with the industry to bring about this change, is the groundwork for this AOD mission. Our designers work with many industries like apparel, tourism, fashion, advertising, UX design, contemporary craft, interior architecture etc. as well as the government of Sri Lanka. AOD is not just about providing a great education - we are much more.
AOD believes in the power of design to change the world. AOD initiatives like Sri Lanka Design Festival, Island Collection and www.fashionmarket.lk are behind creating a major recognition for design in the country and the new opportunities created through this work are open to all AOD students.