Become a part of Swinburne through NCHS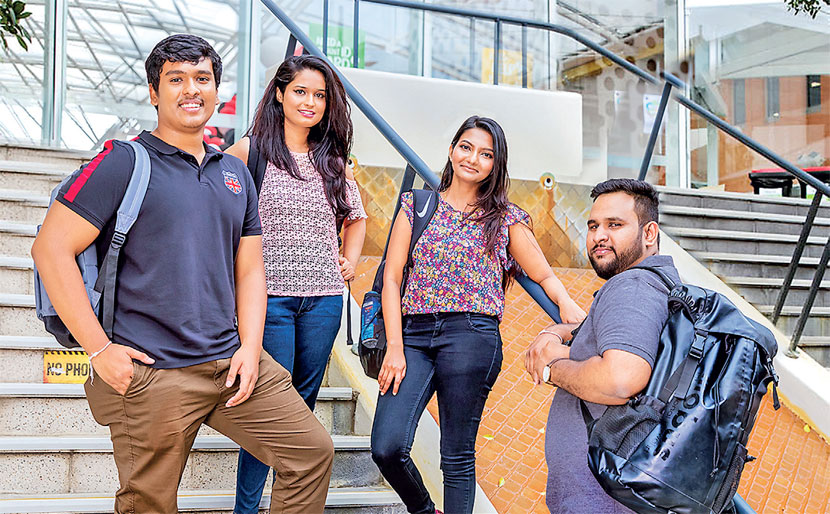 "Drones are enhancing traditional lessons with exciting and innovative new ways of teaching," Mr. Gleeson said. Mr. Gleeson is part of the Transforming Learning team, who have a mission to transform teaching practices across Swinburne PAVE by inspiring and empowering staff to develop capacity and capability in innovative teaching and learning methods. "We work with teachers and coordinators to devise ways they can incorporate mixed technology, particularly drones, into the classroom. Mixed reality is a key component in the PAVE course review and transformation process, which is currently being rolled out across all departments. "We are always adapting our teaching to suit the ever-changing landscape of society, economy, education and technology. We always ask ourselves 'how do we take a course that has been running for 30 years and get drones to improve the learning for a student?'"
Equipping Swinburne students for the future
PAVE's 10 mini drones and one high-definition larger drone have been introduced into the classroom as a teaching tool via a three-hour programme. The programme includes Civil Aviation Safety Authority (CASA) regulations and technical operating procedures. PAVE's Transforming Learning Executive Manager, Diana Swift, says the use of drones in commercial applications is now commonplace and will continue to grow rapidly. "Drones are regularly used in many fields including photography, emergency services, sport and real estate. It's essential our students have experience with drones as preparation for their chosen vocation," Ms. Swift says.
Nawaloka College of Higher Studies
NCHS is a provider of globally recognised higher education qualifications. Located in the heart of Colombo, the NCHS campus consists of modern facilities, providing students with an international learning environment. With a strong commitment to provide high quality education, NCHS offers distinctive benefits that are tailor made to suit the needs of each individual student.
Global Education Network
NCHS has also partnered with the global leaders in education, Ulster University, UK, the California State University Monterey Bay, California State University San Marcos, California State University Bakersfield, California State University Sacramento, California State University Northridge, California State University Fresno, California State University Humboldt and the State University of New York at Albany. This enables NCHS to offer a plethora of subjects to the students. The partnerships will eradicate most of the impediments that deter students from studying in Australia, UK and America.
Interactive Learning methodology
The study programmes conducted at NCHS are identical to that of Swinburne, Australia and its other partner universities, and follow the same curriculum, methods of teaching and evaluations, ensuring high quality and international standards. The facilities at NCHS are built according to the specifications of the partner universities, ensuring that the students have nothing but the best!
Industry-Informed and Industry-Engaged Education
These identical industry-informed and industry-engaged study programmes at NCHS are specially designed to combine rigorous academic studies with practical knowledge essential for the academic and career success of the students.
To learn on how you too can plan your future together with a prestigious Swinburne program at NCHS, call 0777 899 998/0115 899 998 or email [email protected]