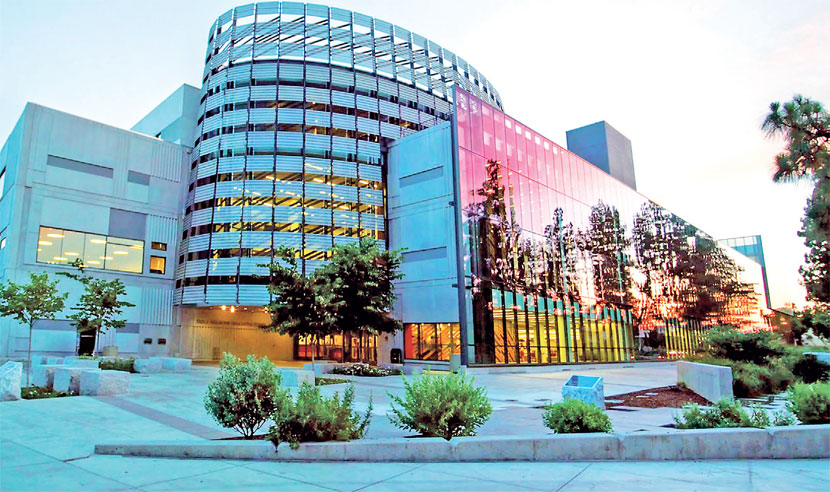 Fresno State Degrees available only at NCHS
California State University, Fresno has roots dating back to 1911, when the doors of the Fresno State Normal School opened to 150 hopeful students. Today, the student population is more than 25,000 and the University has garnered national attention for its rise in college rankings. To date, more than 180,000 graduates — and thousands of others who have had a Fresno State educational experience — have migrated across the globe. They are prominent leaders, innovators and critical thinkers in every industry, transforming our region and communities across the world.
Discovery, Diversity and Distinction
The words Discovery, Diversity and Distinction are what defines Fresno State as seen on its logo. The reason for that is that the words are the values that govern the university: to educate and empower student success through the discoveries they make, the diversity that will enrich their life experiences, and the distinctions they will imprint on a changing world.
Transformative Educational Experience
Fresno State implements bold, focused strategies designed to maximize success for its diverse student body. By collaborating with community partners, the university will provide a transformative educational experience that prepares students to serve and to lead in the Central Valley, the state, and beyond while improving the overall graduation rate. The Partnership will enable Sri Lankan students to study at Fresno State after completing the first two years in Sri Lanka. This will eradicate most of the impediments that deter students from studying in America. Students who join NCHS will directly enroll and be recognized as students of Fresno State. They are given the option of choosing to do a degree of their choice on completion of the 2 years at NCHS.
Tailor made to suit your needs
The pathway programmes are specially designed to prepare students for success in their further studies. Students also have the flexibility to apply for these programmes with pending results. In order to provide ample opportunities for the students, NCHS has also affiliated with California State University San Marcos, California State University Bakersfield, California State University Monterey Bay, California State University Northridge, California State University Fresno, California State University Humboldt and the State University of New York at Albany. In addition to these prestigious affiliations, NCHS has also partnered with the Swinburne University of Technology and Ulster University.
Now Available at NCHS, Sri Lanka
Located in the heart of Colombo 03, NCHS offers the best facilities which include purpose-built engineering and computer laboratories, a resource-oriented library, study areas and ample parking space and reputed academics to administer the programmes. The same syllabus, methods of delivery and evaluation are followed, ensuring that the pathway programmes conducted at NCHS are of equal standard and quality. Student loan facilities at special interest rates are also on offer to help students pursue their higher education at NCHS.