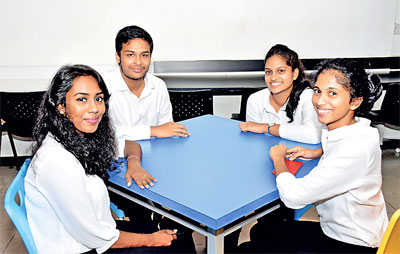 Recognizing the enormous job opportunities of the event industry with its increasing demand trends, development of capable employees to meet this demand through professionally standard educational programs is a real challenge at present in the higher education industry. In this context, without following the traditional pathway of many other academic institutes which limit their boundaries by offering the same programs over decades, The Management and Science Institute's (MSI) recognizes the future trends and patterns of the Event Management Industry and creates the background for new employment opportunities through its special program Certificate in Event Management should be appreciated. Management and Science Institute is one of the pioneer to enter into the Event planning niche industry understanding the potential of it, and the expanding employability by forming future entrepreneurs.
Sri Lanka with its current peaceful environment and inherited hospitality custom welcomes many international events and host numerous local events. Today the event planning industry is passing early stages of growth; to a stable development and wide expansion of the industry. Aiding the growth of the industry is the event management professional programs which create the professional qualification body for the industry to evolve. Certificate in Event Management (CEM) is designed by MSI and focuses on the students who are new to the industry, working professionals and entrepreneurs who are willing to extend their profession through the event management industry. The CEM is a short duration course that limits to three months. The program consists of foundation knowledge on the industry through the modules of Global Tourism and Leisure Environment, Introduction to Event Marketing & Promotion, Event Budgeting, Costing & Planning and Entrepreneurship skills in Building Event Business.
Those who complete the program can enter into The Diploma in Event Management, offered by MSI which covers more intensive areas of the Event Management Industry. Bachelors of Event Management offered by Management and Science University, Malaysia is ideal for those who wish to enter Managerial roles in the Event Management Industry. The CEM program is well suited for the different professionals already working in reputed organizations. Through the CEM program they can gain specialized skills, knowledge and experience needed in organizing events in their organizations like business trips, business dinners, press conferences, opening ceremonies, award ceremonies, incentive travels, fundraising events, team building events, appreciation events, sports events, product launches, trade shows/fairs, and executive retreats.
The working students who follow the program at present mentioned, they selected Management and Science Institute CEM program because it is very beneficial to their career and also they can earn an extra income through the entrepreneurial exposure gains through the CEM. The programs are handled by eminent industry experts and outstanding academic panel who are internationally qualified. They follow an attractive learning method including, practical assignments and projects. Students are expected to interact with the industry and the real work situation experiences during the program. The lectures are also organized in a manner that student interactions are maintained at a maximum level. According to Dr. Suranga Silva, the Eminent Academic Advisor of the Event Management Education, providing right types of educational and training programs to enhance the professional qualifications is a must for the successful operation of the event industry at present.
Furthermore, Dr. Suranga Silva indicated that MSI's dedication to conduct the professional event management programs to cater the human resource requirements of this highly competitive industry (such as event planners, event managers etc.) is undoubtedly creating a golden opportunity for Sri Lankans to grab the exceptional gains from the emerging global market. It is making a timely worthwhile value addition for our economy. He mentioned this important highlight in an interview viewing the country's prospects and potentials of this fast growing industry.
Dr. Suranga, Can you tell us, how does the event management industry have leverage on job market? And is the event management industry attractive for a promising job opportunity?
Looking at the Big Picture and rapidly growing trends in global phenomenon, from a business perspective, event management has become one of the fastest growing single industries in the world. As a result, the industry is now a great important determiner of the job market all around the world. In this modern world, marketing and promotion have become one of the key determiners for successful business operations. Consequently, such marketing and promotion are creating events providing incredible job opportunities to promote one's business. For an instance, the greater the numbers of new brands are coming, the higher the new job opportunities growing for diversified employments. Event management skills are, therefore, necessary for modern companies to get the required positive image of their products/services. Therefore, growing event industry has a great potential to provide manifold employment opportunities for youths and other categories.
It eventually offers diverse job opportunities addressing different skills and talents. Furthermore, working within such a fast-developing industry offers excellent potential for progression and promotion within individual companies and the overall industry, as event managers who can quickly establish productive working relationships, develop innovative and creative new event ideas and demonstrate success in their own outcomes and for the clients they are serving become sought-after very quickly. The vast umbrella of event management includes an extensive range of possible events, which include hospitality, retail, and education and many more. Many of these events are potential to attract local, regional, national level youths
From your perspective, can you explain the role expected from an event planner/manager in the Sri Lankan Community?
Events management should cover different roles of various levels of customer involvement. Depending on the role and level of involvement, event management should cover different tasks such as creating ideas and concepts for events; Managing event budgets, including researching and negotiating costs; researching and risk-assessing venues; Creative designs for venues; Drawing up schedules and deadlines for events and preparatory actions; Operational management and support, across the organization of personnel such as security teams, travel and ticketing personnel, waiting staff, equipment crews and hospitality staff; Undertaking health, safety and risk management tasks; Keeping in contact with clients, venues and other service providers for each event; Problem-solving and contingency planning – because problems, complaints, issues and restrictions will arise, it's the event manager's job to ensure that these are dealt with effectively and efficiently, to company standards and to client satisfaction; Publicity and promotion; Marketing and sales of inspirational services and processes through publicity, promotional activities and networking and so.
What are the strengths that event management industry has to develop linking to other industries?
Meetings, incentives, conferences and exhibitions (MICE) Tourism an Event management have emerged to become a dynamic sector of the tourism industry over the past decade. The number, diversity and popularity of events have also grown throughout since years. Tourism, MICE and Event Management are key parts of the whole tourism products. They are interlinked and inter-connected. Event Management is a compulsory requirement in the promotion of MICE tourism. Whatever potential we have we would not be able to capitalize these potentials if there are no proper professional development programs. It is great to know that MSI has started such programs to address this national requirement MSI has wide internal industry connections that introduces students to the available job opportunities through internships and direct recommendations. Therefore it is the best place for any person who's interested in event industry should be looking for.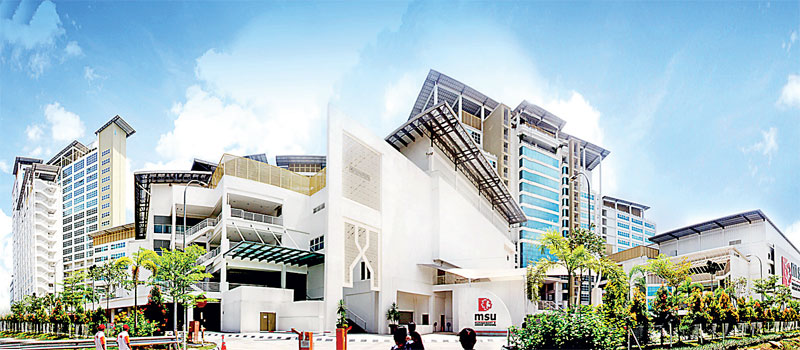 For the certificate in Event Management program students can enter through O/L qualifications by registering at the Management & Science Institute(MSI), No 300 Galle Road, Colombo 3. Website www.msi.edu.lk or www.msu.edu.my . For further information contact us on 0112576644, 0112576700, Hot Line 0770777880, or email [email protected], and [email protected]