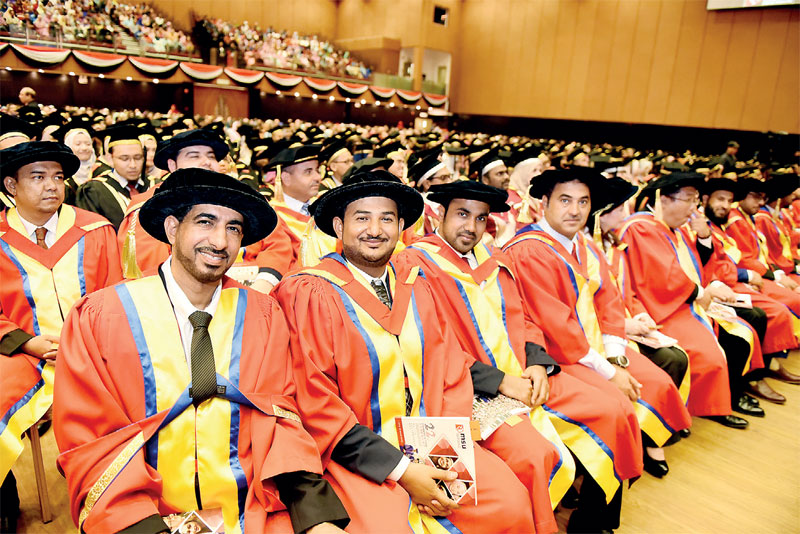 The Management and Science University is one of Malaysia's top universities and enjoys recognition globally. The recent QS World Universities Ranking 2018 Places Management and Science University (MSU) 217th in the QS Asia Ranking 2018, the inaugural entry ranks Management and Science University (MSU) in the top 1.8% among Asia's best universities. MSU of fers various Diploma and Degree programmes through their local representative Management and Science Institute (MSI), students can go even further academically by obtaining their MBA at MSU and fast track to a PHD. The Management and Science University enjoys an excellent reputation for their distinctive postgraduate programmes.
The MBA programme is crafted with the intention of creating innovative leaders in the business world who understand the issues of globalization and learn how to deal with challengers faces in the modern world. In addition, students will have the opportunities to develop management skills and techniques, to obtain strategic orientation and to implement the strategies formulated. These include networking events with industrial leaders, talks by CEOs, industrial visits, management games, case study approaches, video presentations, on-line interaction and many other approaches.
The programme will help students to develop skills in leadership, entrepreneurship, strategic management and decision making and train them to become successful corporate leaders and entrepreneurs in the most competitive markets. Upon completion of the programme, students will have a broad understanding of their specialised areas. Thus the MBA focuses on developing and delivering quality human capital in national and global critical-need areas of business. With their meticulously crafted curriculums, t h e University's programs of study are among the best in the region, producing graduates that are a popular pick among employers in top notch companies. MSU employs the foremost lecturers in their specific professions who adhere to an innovative curriculum and maintain unimpeachable teaching standards.
Keeping in mind the demanding obligations that professionals have to meet, which might make it difficult for them to participate in a conventional programme, the MBA programme at MSU strives to understand and meet the specific needs of this group with flexible course schedules. Students can complete the MBA at MSU Colombo or transfer to the main MSU campus in Malaysia or one of the many partner universities located worldwide including USA, UK, Germany, China, Korea, Japan, Russia and other countries. The Postg raduate Student Exchange Programme is a means to provide international exposure to our postgraduate students.
Through this programme, students will have the opportunity to develop awareness and appreciate other cultures, political and economic environments, and various approaches of doing business. In addition MSU is Rated as an "Excellent University" by the Ministry of Higher Education of Malaysia and accredited by the Accreditation Services for International Colleges UK, MSU aspires to be the leading university of choice for specialized and professional education. The philosophy of the university is based on a culture of academic excellence. It strives to mold highly employable graduates who possess high moral values and are committed to leadership, integrity and professionalism. Students can get more information through MSU's Local representative, The Management and Science Institute (MSI).
Visit MSI at No 300 Galle Road, Colombo 3, Tel 0112576644, 0112576700, Hot Line 0770777880, email en[email protected] or visit us on www.msu.edu.my or www.msi.edu.lk