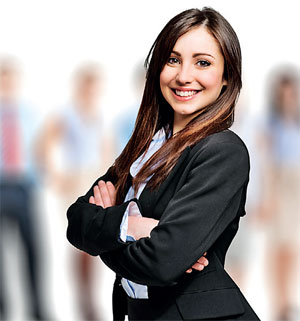 Business English course at ACBT is a unique programme that, in addition to its tailor-made training on business communication, the course also leads to a globally recognised certification from Cambridge Assessment English, UK: a part of the University of Cambridge. Effective communication is essential to succeed in any profession irrespective of your designation, field and education; while communicating in English in the workplace is a global need in businesses today. Employees at various levels in the organisational structure must use English to accomplish their day to day tasks in listening, speaking, reading and writing for a variety of purposes. As a result, your ability to communicate accurately in professional situations is a defining factor in your success at work.
In order to cater to the growing demand of professionally qualified, effective communicators in business organisations, ACBT has introduced a Business English course that addresses essentials of day to day business communication such as presentation skills, report writing, e-mail writing, managing business discussions, etc. These topics are discussed at 3 different levels: beginner, intermediate and advanced, based on the level of proficiency of the students. The sessions are interactively delivered using the latest teaching methods and tools and incorporate both theoretical and practical training.
As further value addition, the course also leads to globally recognised Cambridge English Qualifications for Business (BEC) and during the course, students get the opportunity to train themselves and sit for the exam free of charge. BEC exams are threefold: B1 Business Preliminary, B2 Business Vantage and C1 Business Higher, thus making it an achievable qualification for students of all levels. Business English course at ACBT is ideal for individuals who wish to improve their business communication skills. It is also an ideal solution for employers who seek to train their employees in communication skills. As the premium higher education provider in the country with 20 years of experience and its Australian and British affiliations, ACBT is able to provide a range of programmes to both individuals and employers to fulfil their business communication training needs.
For more information about Business English and BEC qualifications at ACBT, please contact us on 0770 312 374, 011 2565511 or [email protected] ACBT Kandy Hotline : +94 77 2273 333, ACBT Galle : Hotline : +94 77 7223 883