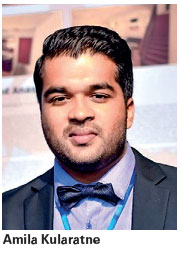 Raffles Design Institute is a place where you can get, not only an international academic qualification but also a holistic education to support career and personal development, citizenship and competencies that enable students to face the global challenges of today's creative industries. Mr. Amila Kularathne, Sales & Marketing Manager of Raffles Design Institute recently talked about education in the field of Design and the plans afoot for the future developments of Raffles. Following are the excerpts of the interview we had with him.
How Raffles guides students to improve their passion for design?
Learning is, and should be a "lifelong process" and,to create opportunities for all, the college is adding to its range of international design Diplomas, Advanced Diploma and Top-up degree programs and a series of certificate courses to develop his/her creative skills in a hands-on, enjoyable way.
How would you say that Raffles is the best choice to improve the knowledge indesign?
Raffles Design Institute, Colombo is a part of Raffles Education Corporation Singapore, the largest private education group in the Asia Pacific region that has an international reputation for excellence in education, particularly across all areas of design. Improving the Raffles Quality is an ongoing journey. In seeking recognition and accreditation, what shines through must be true-blue Raffles Quality that we stand for. Raffles continues to strive for excellence in delivering high quality education and providing an enriching learning experience for our students. Further, Raffles has received the International recognition by winning the World Branding Award – Brand of the Year National Award 2015, 2016 & 2017.
What are the benefits that the students can get?
All the programmes are taught by experienced lecturers; national and International expertise in their particular areas, and the classes will make full use of the state-of-the-art facilities including the fully equipped visual communication studio at the Raffles Design Institute.Our management and the faculty are committed to outcome the barriers based on education by treating it as an important aim and to provide the maximum enjoyment of learning real world skills for our students. There is a creative person inside all of us, and we at Raffles provide a rich learning environment that sparks the development of this creativity and provide opportunities for its development.
What are the courses you offer?
The programmes are designed to facilitate maximum participation and to ensure that the students enjoy the process to the point that they want to continue in the learning process. We offer full time and part time programs in design. If you are planning to follow a full time program, Students can start our nine (9) months Diploma in Fashion Design, Fashion Marketing & Management, Visual Communication Design or Multimedia Deign. To eligible for this program they only need to obtain five(5) Credit passes for their OL examination including a Credit pass for English. Students those who have lower results than mentioned; they can complete our Foundation Certificate program for 3 months and progress in to the Diploma. After completing the Diploma they can directly enroll into 15 months Advanced Diploma in respective field chosen. After completing 2 years in Sri Lanka, they are having the opportunity to transfer to our Raffles Singapore Campus for the completion of their top-up year and obtain an international qualification from Coventry University, UK. For part time, we offer 6 months certificate courses in Fashion Design, Interior Design and Graphic Design. These courses are designed for people from all walks of life and there are no pre requisites or prior qualifications required, just an interest to learn.
What is your conclusion?
According to Nelson Mandela, "Education is the most powerful weapon which you can use to change the world". Therefore get the right decision in your life to change your future and build not only your educational background but also your career in a creative and innovative sector.Thus, Raffles equips you and points you in the right direction in education! Raffles is currently enrolling students for the April Intake and is looking forward to working with the next generation of creative designers.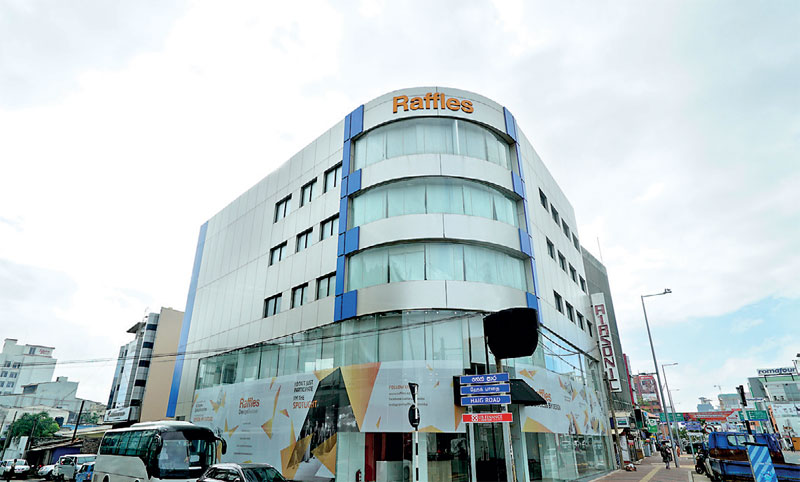 Please call +94 114375111 for more information