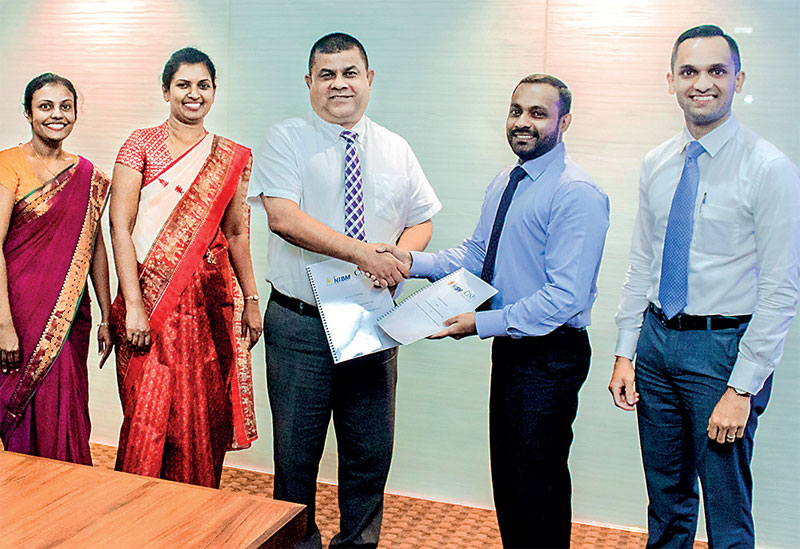 The National Institute of Business Management (NIBM)and the Chartered Institute for Securities & Investment (CISI signed)a memorandum of understanding (MoU) to offer professional financial services qualifications to local students to complement their academic studies at the campus. To encouragea new generation of corporate ready professionals, NIBM and CISI will work together to provide students with the opportunity to advance their knowledge in a wide range of areas in financial services.
The CISI will make the following qualifications accessible at the NIBM: n Fundamentals in Financial Services n International Introduction to Securities & Investment n International Certificate in Wealth & Investment Management n Risk in Financial Services. The students will gain in-depth insight into the broader economic environment in international markets, understand essentials of financial planning, private client asset management and fund managementand understand the principles of risk management. NIBM is a leading managementeducation institute in Sri Lanka, operating under the Ministry of Skills Development and Vocational Training.
Being a Sri Lankan government institute with a vision of "becoming the best management education institute in Sri Lanka" has enabled NIBM to offer students unmatched opportunities in management, finance and IT education. Dr. D.M.A Kulasooriya, Director General of NIBMsaid that he was extremely pleased with the CISI partnership which will enhance skills, competence and employability of young NIBM graduates. Mr. Asanka Wijeratne, Chartered MCSI Head of Business Development Sri Lanka said: "We are delighted to work with the NIBM to enhance student's academic qualifications with a globally recognised professional financial services qualification. Our ambition is to inspire young people to take up the opportunities that a career in finance provides and prepare them for the challenges ahead".