Learning should be 'enjoyed' claims Amila Kularatne, Sales & Marketing Manager of Raffles Design Institute, Colombo. "Education today must enable students to focus on acquiring the most up to date knowledge and developing relevant practical skills, but the learning must be international in nature since the context of most careers in the creative industries will be global". If this international focus is to be a reality, it is important that teachers consciously focus on how they can manage learning and teaching processes to bring this about.
Raffles Design Institute takes this very seriously in terms of delivering their Diplomas, Advanced Diplomas locally and Final Year Completion of Design degrees in Singapore. The local and international lecturers create rich, topical and enjoyable learning environments to ensure active participation by the students. The 9 month Diplomas and 15 months Advanced Diplomas are majoring in Fashion Design, Fashion Marketing & Management, Interior Design, Visual Communication Design and Digital Media Design.
Once the student completed the Advanced Diploma program they can transfer to Singapore for their the final year completion degree program (BA(Hons.)) offered by Coventry University, UK. The quality assurance processes ensure that all graduates are challenged to fully reach international standards in their chosen area. All of the programs are offered on a full time basis and students are getting an opportunity to experience overseas cultures while completing their education.
The future of the creative and other industries is ultimately in the hands of our young people, and Raffles believes that, as a college, it is our responsibility to provide the most interesting, challenging environment in which students can learn the knowledge and skills to support long term success. Challenging them intellectually in the classroom through program content and through conferences such as the one outlined, and challenging them outside the classroom through trips, internships, projects and competitions are all a part of what support "Success by Design".
Earning internationally recognised qualifications through learning opportunities that are fun, rewarding and demanding all provide the foundation for a rich and exciting career and, at the same time, outline the Raffles approach to education. Raffles Design Institute shares with its other 25 sister colleges across 13 countries globally a focus on holistic development, the creation of exciting learning environments to enable students to graduate as educated, skilled and productive citizens of their country and of the world. As such they are ready for the workplace and fully ready to take on the international challenges of a career in design! .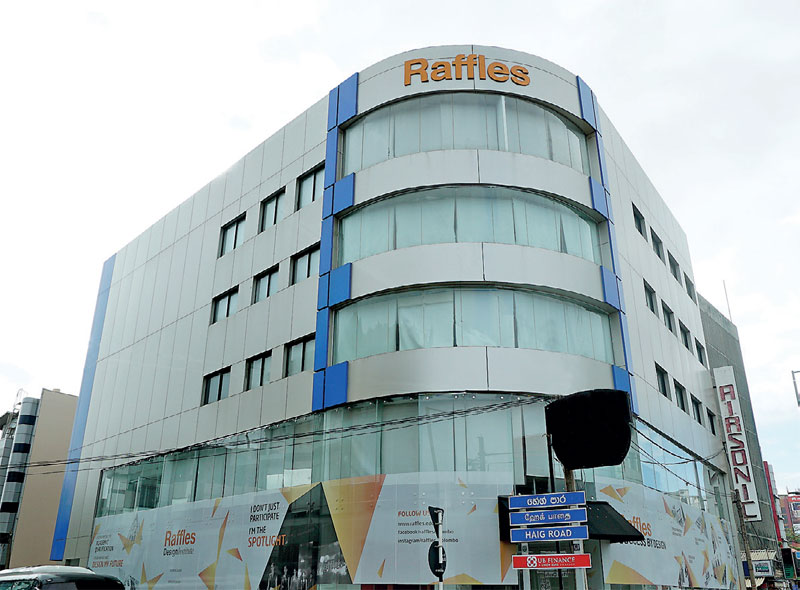 Currently we are enrolling students for the January 2018 intake and for more information please contact 011 4 375111 or hotline 077 5105158.