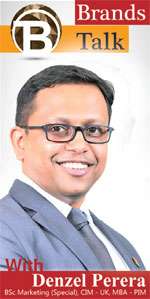 At the recently held International Conference on Management and Entrepreneurship (ICOME) organized by the Faculty of Management Studies, Open University of Sri Lanka an important milestone was marked for the Marketing and Management fraternity of Sri Lanka. 27th of May was declared as "Marketing Day in Sri Lanka". The objective of this initiative was to create awareness about marketing in Sri Lanka and also to pay well-deserved gratitude to Professor Philip Kotler – The Father of Modern Marketing for his immense contribution made by publishing the world-famous handbook of Marketing – The Principles of Marketing. Prior to this, there were many books that were written in the domain of Marketing, but there wasn't one book that could encapsulate all the areas of Marketing as a basic guide.
Thousands and thousands of marketing graduates, and marketing students made use of this book in learning marketing, and also it was a useful guide for most of the teachers and lecturers of marketing in Sri Lanka. Professor Kotler also made sure that he would include some case studies of Sri Lanka in his latest publications. Professor Philip Kotler is well respected for his involvement in the world of marketing 27th May is the birthday of Professor Philip Kotler and the declaration of "Marketing Day" was made by the Vice-chancellor of the Open University, Professor P.M.C. Thilakerathne in the presence of the Chairman of the University Grant Commission – Senior Professor Sampath Amaratunge who was the former Dean of the Management Faculty o f the University of Sri Jayawaradenepura.

The Faculty of Management Studies (FMS) of the Open University of Sri Lanka (OUSL) is the nation's premier open and distance learning (ODL) establishment with a history of over 40 years. OUSL has a long history of management education and commenced teaching management as early as 1980. In its illustrious history of academic excellence, efficiency, and equity we have contributed to the development of management education in Sri Lanka. Being the youngest faculty of the university, the Faculty of Management Studies (FMS) takes pride in holding the first International Conference on Management and Entrepreneurship (ICOME) 2022 under the theme of ''Business Management: Innovation, Challenges, and Resilience''.
The event was virtually graced by Prof. Philip Kotler and Prof. Xiaobo WU, who are renowned researchers in the field of Business Management. One of the major attributes of this event was to appreciate and facilitate a forum for researchers worldwide to present their research studies. The objectives of the conference were to bring local and foreign researchers and practitioners to one forum to share, disseminate current developments and insights in Business Management and Entrepreneurship, strengthen the scholarly and professional network among researchers, and underpin the need for collaboration and cooperation of individuals from a wide range of professional backgrounds in Business Management and Entrepreneurship to contribute for a sustainable future.
Close to about seventy research papers and speeches on management and entrepreneurship were presented by local and foreign researchers. The event was chaired by the Head of the Marketing Department of the Open University of Sri Lanka, Professor Nalin Abeysekara who is also a product of the Department of Marketing of the University of Sri Jayawardenepura. He is also the Dean-elect for the Management Faculty of the Open University of Sri Lanka. He is the only professor in Sri Lanka who wrote a book on marketing in Sinhala which was instrumental in promoting marketing discipline among the Sri Lankan youth. Declaring the Marketing day is also considered an important step taken to promote the Marketing discipline in Sri Lanka. Professor Nalin Abeysekara welcoming Prof Philip Kotler at the recently held conference of Marketing and Entrepreneurship at the Open University of Sri Lanka