SLTC is Sri Lanka's only non-state research university and it currently offers a wide array of undergraduate and postgraduate programmes, in the disciplines of Engineering, Technology, IT & Computing, Business, Science, and Management. In addition to its own wide portfolio of UGC-approved undergraduate programmes, SLTC also offers several undergraduate and postgraduate programmes in collaboration with top-ranked universities in the UK, New Zealand, Australia, Austria, Singapore, India and Vietnam.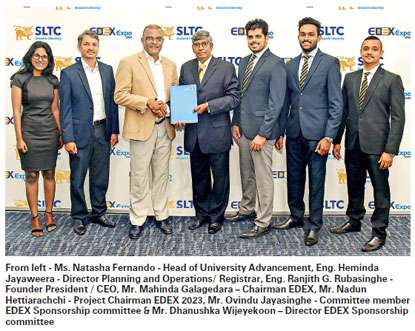 Founded in 2015 as the country's first non-state corporate-backed engineering university, SLTC has redefined the identity and the outlook of the country's nonstate higher education sector with a greater focus on research and innovation. The twin campuses; the residential campus located in Padukka and the City Campus based in the TRACE Expert City in Colombo, offers students a truly unique combination of learning environments. Surrounded by lush greenery on a sprawling estate in the suburbs of Colombo, the university's iconic residential campus offers its students the ideal university experience.
The SLTC TRACE Campus, located in the heart of the commercial capital, presents its residents with a modern and urban university atmosphere, surrounded by several global giants In technology and innovation, with diverse professional and academic opportunities. The university's culture is centred around promoting research and innovation and the university encourages its community to take an active role in it.
Globally recognised as a university that caters to the modern demands of education, SLTC believes in widening opportunities for all Sri Lankans to advance their lives through education, technology and entrepreneurship. Sri Lanka's largest education exhibition & job fair EDEX Expo 2023 will be held on the 24th,25th & 26th of February at the SLECC, Colombo & on the 04th & 5th of March 2023 at the Kandy City Centre Kandy.
For further details please contact the EDEX Secretariat, RCU Skills Centre, Royal College Union, Rajakeeya Mawatha, Colombo 7 or call 0113091086, or email sales@edex.lk More information on the exhibition is available on the website www.edex.lk