The September Convocation of the Sri Lanka Institute of Information Technology (SLIIT), a distinguished non-state higher education institution in Sri Lanka, was held ceremonially from the 7th to the 8th of September, 2023, at the SLIIT Auditorium. This marked the 30th Annual Convocation of the Institute. The event was spread over two days, with six sessions in total, making it a memorable and monumental event in the SLIIT calendar. Distinguished chief guests graced the occasion with their presence and wisdom.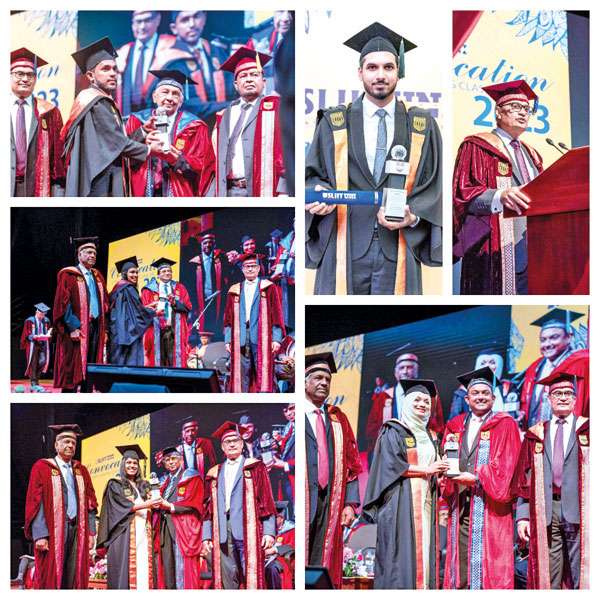 The lineup of notable individuals included Professor Lakshman R. Watawala, Deputy Chairman Gestetner (Ceylon ) PLC, the Director Lake House Printers & Publishers PLC and Lanka IOC PLC; Mr. Sandun Hapugoda, the Country Manager for Mastercard in Sri Lanka & Maldives; Mr. Orlando Edwards, the Country Director for British Council Sri Lanka; Professor Samarajeewa Karunaratne, the Former Chairman of SLIIT; Professor Joe Yates, Pro-Vice-Chancellor at Liverpool John Moores University (LJMU), and Dr. Harsha Aturupane, a Lead Economist in the World Bank. The highlight of the event was the graduation of nearly 1,000 students, a testament to their hard work, dedication, and commitment to excellence.
They were awarded degrees in various disciplines, spanning computing, business, engineering, humanities, and sciences and graduate studies, both local degree programmes and international programs, showcasing the comprehensive educational offerings of SLIIT. During the convocation, outstanding individuals from various academic programmes were honored for their exceptional achievements across several fields of study. Established in 1999, SLIIT has consistently demonstrated its commitment to providing quality education in a wide range of fields. With the largest student population among non-state sector universities in Sri Lanka, SLIIT has become a pillar of educational excellence in the region.