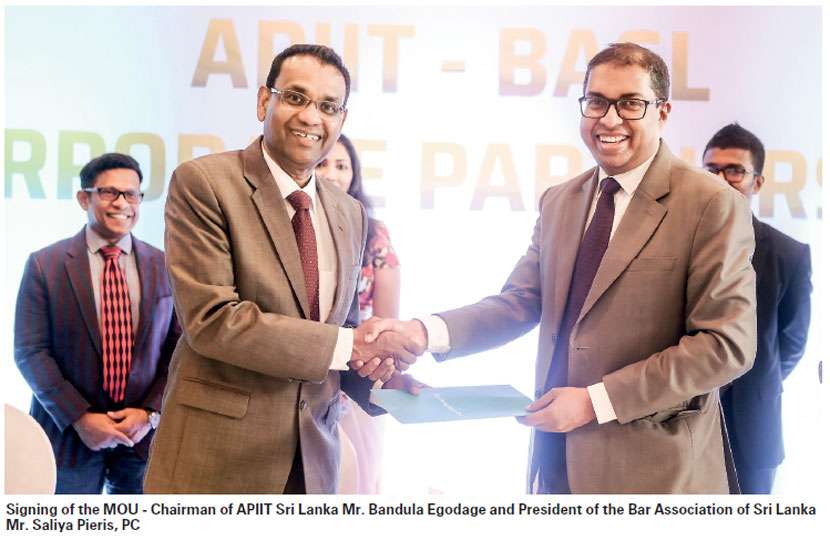 APIIT Law School is pleased to announce the signing of a Memorandum of Understanding (MoU) with the Bar Association of Sri Lanka (BASL) to establish a corporate partnership. The collaboration was formalized with the signing of the MOU between the two institutions with the chairman of APIIT Mr. Bandula Egodage and the President of the Bar Association Mr. Saliya Pieris, PC as the signatories. Speaking at the event, Dr. Chathura Warnasuriya – Head of the Law School said the establishment of the partnership with BASL will help both institutions to strengthen cooperation and collaboration in the field of education and professional training.
Mr. Saliya Pieris, PC addressing the gathering at the event, shared his sentiments on the significance of the strategic partnership given that APIIT is one of the pioneering private sector higher education service providers. Mr. Pieris went on to brief the gathering on the reforms considered by the Council of Legal Education of Sri Lanka and the positive implications on legal education as a whole in Sri Lanka. Mr. Pieris also emphasized the emerging trends within the legal fraternity and the need for promoting a multidisciplinary approach to legal studies.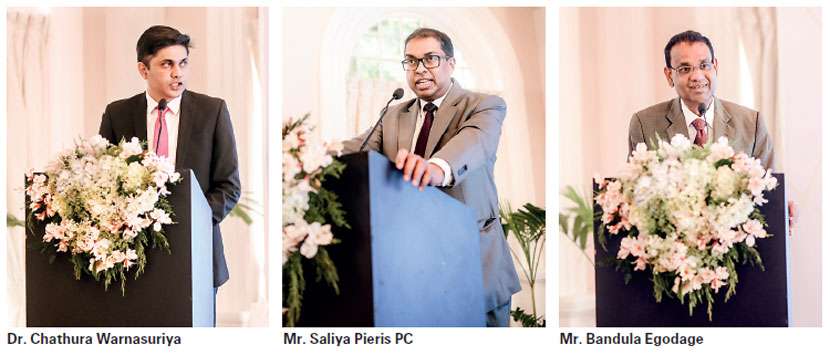 Mr. Pieris advocated a holistic education that allows law students the option of selecting subjects outside the law discipline. Mr. Pieris impressed upon the significance of introducing law as a cross-disciplinary subject. He drew reference to innovative modules in some Universities to introduce subjects such as sociology and psychology. Speaking at the event, Mr. Egodage, Chairman – of APIIT Sr Lanka said "the partnership between the BASL- APIIT marks a momentous milestone for APIIT Law School on its mission to revolutionize the education landscape by igniting a passion for the intrinsic value of learning to nurture leaders who uplift lives."
APIIT Sri Lanka conducts undergraduate and postgraduate degree programs in Business, Computing and Law awarded by Staffordshire University, UK. With a current student population of over 2000 students and an annual intake of over 1000 students, APIIT Sri Lanka is the largest provider of British degree programs in Sri Lanka. Over the past 22 years, APIIT has produced more than 4,000 resourceful and enterprising graduates and has set a benchmark for quality and standards in private higher education in Sri Lanka.